Pendragon Solutions Ltd.
For Your Once and Future Business Needs
Find out why we are respected and trusted by so many small businesses across different industries and locations around the World.
Business Development Consulting
Help establish your new business, grow or consolidate your current business, or explore new areas to develop beyond your existing business portfolio
Policies and Procedures Creation
See how quickly we can help you make your business work for you by having clear and defined policies and procedures.
Online Business
Development Consultations
Develop your business with a convenient consultation online!
Pendragon Solutions Ltd. - Business Development Consulting
Specializing in the Development of Small Businesses through Practical, Affordable Business Coaching.
Serving Edmonton, Red Deer, Calgary Alberta and Beyond.
Business Development Consulting
Give your business the push it needs to grow to the next level or start your new business. As a small business owner especially a solo entrepreneur, there are times when you just need a bit of advice. Someone to be a sounding board, to listen and offer some guidance to help you make the decisions you you need to move forward Pendragon Solutions can help. Phil is the trusted Business Advisor to many small businesses, there for them as and when they need him. 
We offer professional development training for you and your staff. The training covers a variety of relevant topics. The more business knowledge and skills the staff in a small company have, the better the business will perform.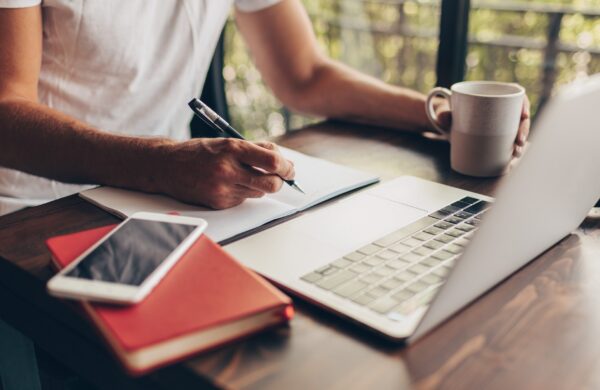 Like to work at your own pace? Need a really affordable alternative to get you started? Looking to shake loose some ideas to focus on in detail for your company prior to your personalized Business Development Consult? Then Pendragon's flexible online course – Practical Business Development Strategies for Small Business is perfect for you!
Efficiency Assessments (Lean)
Find out how we can help you cut inefficiencies and help your business run more smoothly.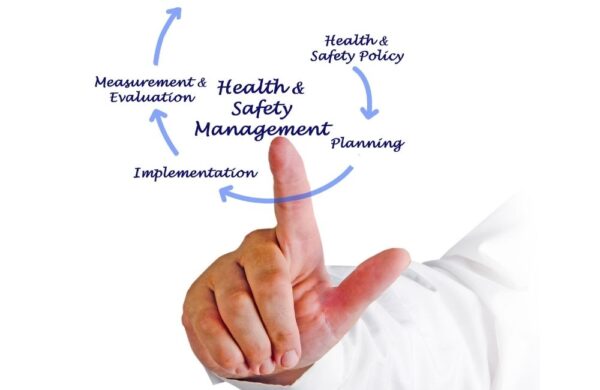 Avoid the stress and time it consumes by booking us to do a review of your safety program, or help you develop one.
Policy & Procedure Writing
Are you in need of policies and procedures written for your business to help train and develop your staff?
Let Us Help You Take Your Business
Olivia Hoffman
2022-01-06
As a first-time, 20-year old business owner, having someone in my corner to help me through all the hurtles and unknowns of business owning is huge. Phil has been a great support and an even greater mentor. His advice has been invaluable. I can't imagine getting where I am now without his help. I originally got his help because I had qualified for a grant that wanted me to fill out a detailed form of a business plan. Not only did Phil help me meet the requirements, he helped me think outside the text boxes and into how I can manage and grow my business better. I've met business contacts, I've improved my marketing, and I feel a lot more sure about where my future is headed. I can't express how grateful I am, and I can't wait to continue working with him.
Cobbs Clothing
2021-12-19
Even after years of working with Phil and Kirsten I learned so much from their Practical Business Development Strategies For Small Business Course. Not only is the course affordable, it is also designed in short bite size lessons with specific strategy focuses and examples. It also is transferable across industries. I seriously had pages of notes for 2022!
jason stymiest
2021-06-11
I've had the pleasure of a couple of consults with Phil now. Each time he has brought something to the table that is very valuable to the growth of my business. He is very knowledgeable at what he does and I definitely recommend him to anyone who feels they need help whether it's to fine tune or start from scratch to get your business to where you'd like it to be. Thanks so much for your help.
Cheryl Cherkowski
2021-03-17
I have worked with Pendragon Solutions on several occasions and have greatly appreciated the insight that is given each time. They have definitely helped our business find solutions to different issues that have arisen and helped us think outside the box when we are being too focused on what is in front of us. I highly recommend Pendragon as you will gain a lot from the wisdom and insights from Phil and Kirsty to help your business grow.
Jason Calladine
2021-03-15
I'm an experienced small business owner, new to the area. Phil is helping me establish a client and market partner base, as well as helping me build my brand visibility and recognition. Phil is easy to communicate with and is very knowledgeable. I high recommend his services.
Phil Duncan with Pendragon Solutions was a huge help with strategizing in ways to market my artwork through my company Studio Lusso. He is very strategic in providing me with different options to promote my art work not only in residences, but commercially as well. He not only provided me with an option plan, but also with verbiage to use while approaching different business's. He is also very well established in our community and has many connections that he has provided me with. The consult with Phil was one of the best decisions I have made in going forward with my art business. I will be booking with him again in the future.
T!mothy Hudec Company
2021-03-02
I couldn't be happier with our decision to work with Pendragon, the energy that Phil brings to the table is infectious, the connections are second to none, and they answered questions we hadn't even thought of. We will be working with Phil for a long time to come.
I had Kirsty change some of my documents over to digital forms and I am so appreciative and thankful of the time spent doing this. She did a fantastic job and I am excited to get more done in the future. As a business owner, it made sense to have a professional take this on for me. I would highly recommend Phil and Kirsty to anyone needing ideas or help with streamlining their business!
Erika Fetterly
2021-02-08
Working with Phil has been amazing for my business. His strategic thinking and planning and way of asking the hard questions truly helps you dive deep and implement the things you put off or haven't yet thought of but need in your business. I own and operate multiple empowerment services businesses and Phil being completely on board for women's empowerment was a breath of fresh air! I recommend everyone have at least one meeting with Pendragon Solutions. He will open your eyes to the tools to develop your company in ways that will blow your mind; and when I say one meeting, I mean ongoing because you won't want to stop the growth! Thank you Phil!
See What Our Clients Say About Us
Online Course Review
This course is such a powerful tool for a business owner. If you are struggling with planning in your business this course provides you with a path that will put you on the track to achieve your goals without wasted time or resources. I love the way it breaks things down in manageable chunks so that a person can take the time to build out a plan piece by piece. I also love that there is the option to connect with Phil to dig deeper into solutions if needed. Highly recommend this course to anyone who is starting a business or looking to make a shift within their existing business.
In the non-profit, charity world, we are traditionally short-staffed. It can get overwhelming as a leader! Trying not to overburden anyone, while trying to ensure all tasks are completed while providing a high level of quality sends me running in circles occasionally – NOT being efficient with my time. Phil offered to meet with me. I didn't know what to expect. Phil had me just talk about everything, even things seemingly irrelevant. Some things I had already started, some things he helped me make a plan for, and the rest we agreed to wait on to see if implementing the other ideas would help these long-term issues. He helped me to prioritize the things that would be the most impactful in the long run.

I have also contracted Kirsty to finish updating the Policies and Procedures for the agency. I have spent two years trying to complete this work in the midst of everything else. It has been such a relief to know this is finally being finished and in such a beautiful and professional fashion!

I'm grateful to Phil and Kirsty for filling in my staffing gaps and being the support administration needed to get CMHA where it needs to be. I look forward to a long partnership of working together.
Thanks for all your help!
I had the pleasure of working with Phil and Kirsten from Pendragon Solutions when setting up the policies and procedures for my business. Kirsten is very thorough, professional, and made things very simple on my end. It saved me a huge amount of time and headache.

Phil is a marketing genius. He thinks of ideas and connections that hadn't even crossed my mind. His ability to see untapped opportunity is second to none. Spend an hour with Phil, and it will pay for itself 10 times over.

Together Phil and Kirsten form a powerful superteam that take your business to the next level. I couldn't recommend them more highly for anyone who would like to grow their business in a way that allows them to work less and earn more. Lean, efficient and profitable is what every business should strive for.

Pendragon Solutions is the team to get you there.
I have personally known Phil and Kirsty for three years now. Phil's guidance has been instrumental in assisting me with marketing myself and my company CIP Office Technology.

His unique ability to ask the right questions and make you think outside of the box has been extremely beneficial.

Phil enjoys getting to know you and your business and gets a lot of satisfaction out of your business success.

Phil is also a master networker and his extensive contacts can help you align with other business owners in your industry to create new partnerships that are financially and personally beneficial.

If your business needs direction or maybe just another set of eyes, your time spent with Phil will be worth the adventure.
I had the pleasure of working side by side with Phil in his role as Senior Business Developer at Alair Homes. His creativity led to the integration of fresh and innovative ideas and implementations that provided tremendous exposure and growth for the company. He has a rare passion for his work, and it is reflected in his results.

Phil is not only stellar at what he does, but is great to work with. He is approachable, attentive and dedicated.

There are some people who are born strategists and networkers, Phil is one of them!
Pendragon Solutions Ltd played an integral role in the early days of Black Rock Therapies by creating a professional and user-friendly policies and procedures manual. The insight and step by step visionary business development consulting service was the best value for money solution for creating a fast balanced growth plan for us. Definitely a 5-Star experience for us.
Pendragon Solutions Ltd has helped out our business tremendously. We used them to help write our detailed manual for our staff. They were thorough, organized and efficient. They had so many important ideas of items that we needed to put in our manual that we didn't even think of, but have been crucial to operating our salon. I would highly recommend them as everything will be gone through with great detail. You will not be disappointed!
I have been an entrepreneur and business owner for over 20 years. Over those years I've spent many hours trying to run my business in the most productive and effective ways. I wish I would have found Pendragon Solutions 20 years ago and saved myself those hours.

We recently hired Phil Duncan from Pendragon Solutions as our business consultant and we are so happy we did.

Phil see's things in a different way and opens your eyes to more opportunity within your business than you could ever
imagine. He looks at the overall picture, creates a plan, explains how to execute that plan and then follows up.

We added a few different components to our business over the last year and without Phil's knowledge and guidance, I don't believe it would have been as smooth of a transition or as successful as it has become. We will continue to use Pendragon Solutions and look forward to this year.

If you haven't had the privilege to get to know Phil and his wife Kirsty I highly recommend that you do.

If you don't have Pendragon Solutions as you consultant, you need to immediately! They will change your life and your business in an amazing way.